Immigration Attorney Orange County & Pasadena, California
Family Petitions, Victims of Crimes, Waivers, Naturalization, DACA, Deportation Defense.
We are State Bar of California members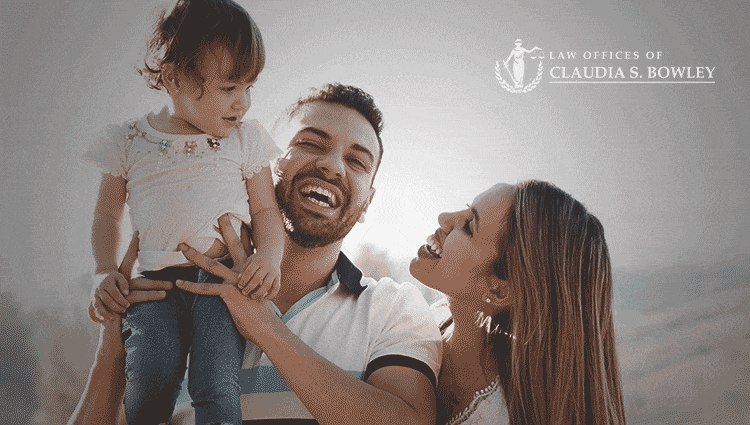 Immigration and Naturalization Service
At the law offices of Claudia S. Bowley, our mission is to provide immigrants with honest and reliable legal advice concerning their rights and the available options.
I-751 Application to remove conditions on a temporary resident card obtained through marriage
Application for Naturalization
DACA (Deferred Action For Childhood Arrivals)
Deportation Defense Services / Bond Request
SIJS (Special Immigrant Juvenile Status)
Through family petitions United States citizens and legal permanent residents can help family members immigrate to the U.S. However, certain conditions apply, and it is important to understand that a family petition does not guarantee that your relative will be able to obtain a green card. A family petition can be filed by itself or in conjunction with an adjustment of status depending on the particular circumstances of the petitioner and family member intending to immigrate. Each case is unique and that is why we strongly recommend you consult with an immigration attorney that can guide you through the process.
If you have neither a will nor a trust, an administrator of the estate will be appointed by the court.
Can I change my will? Yes, wills can be changed during your lifetime as long as you are not mentally incapacitated.
Consular processing is a way to obtain a green card at the American Consulate of the country of origin. An individual who is the beneficiary of an approved immigrant petition and has an immigrant visa number immediately available may apply at a U.S. Department of State consulate abroad for an immigrant visa in order to come to the United States and be admitted as a permanent resident.
Adjustment of Status is an immigration process that allows an intended immigrant to apply for a green card in the United States. Adjustment of Status can be done through a family petition, employment petition, asylum or change of status. The most commonly known application for adjustment of status is when someone who has entered the United States with a visa marries a United States citizen. It is also available for people who has a family or employment petition that was filed before April 30, 2001.
It is important to consult an attorney before you file for adjustment of status to make sure you are eligible for this process. People who are not eligible can risk being sent to Immigration Court when their application for adjustment of status is denied.
A fiancé visa allows you to sponsor your future spouse into the United States for marriage. The requirements for a fiancé visa are:
You are a U.S. citizen,
You have met your intended spouse in person within the last two years (with some exceptions), and
You both are legally able to marry.
The petition is filed in the United States and takes between four to five months for approval. Once the petition is approved your future spouse must attend an interview at the American Consulate in her/his home country. The whole process can take up to nine months. Once your future spouse enters the U.S. you have 90 days to get married.
Applications Under The Violence Against Women Act
VAWA stands for the Violence Against Women Act. VAWA was created to protect victims of abuse who are not citizens of the United States. Although VAWA is generally used to protect women in abusive relationships, men may also be eligible for VAWA protection. Usually, your US citizen or lawful permanent resident spouse must petition for you. However, when you are a victim of domestic violence –which is a broad definition of a variety of abuses– immigration law allows certain noncitizen victims of abuse to get legal status on their own without the need of their abusers. This is because often times, lawful status, and denial of lawful status, is used as a tool in abusive relationships. Through a self-petitioning process, the battered child or spouse can apply for immigration status without the involvement of the abuser. 
A U-Visa allows victims of a crime that occurred in the U.S. to obtain legal status provided they reported the crime to authorities; cooperated in the investigation and prosecution of the perpetrators and were physically or emotionally injured by the incident.
Waivers are a method by which people who are in the process of obtaining a resident card, through adjustment of status or consular processing, ask the United States government to forgive them for some violation they have committed in the past.
A 601 waiver is a waiver for various types of violations, including unlawful presence, conviction for crimes, fraud, and other grounds of inadmissibility. The 601 waiver is much broader, and you must specifically select the grounds you are seeking it for, with an explanation as to why it should be approved.
I-601-A Provisional Waiver
This is the waiver that was authorized by President Obama in March of 2013 to allow spouses and other immediate relatives of a U.S. citizen to file the I-601 while in the United States. In the past, spouses of U.S. citizens had to go to their country of origin for their visa interview and once they were denied for any reason, such as having entered the U.S. without proper documentation, having lived in the United States without status, or for having committed fraud or other crimes, had to file the application in their country and await for a decision by USCIS outside of the U.S.
Application to Remove Conditions on a Green Card – I-751
This is a process that must be followed by individuals who have obtained a green card through marriage to a United States citizen and who have been married less than two years when they received their green card. It requires the applicant to demonstrate that he or she continues to be married and living together with the U.S. citizen spouse that petitioned them.
If the marriage has ended through divorce before the two years of having received the green card, the immigrant spouse must petition USCIS for a waiver of the requirement that the couple are still married living together. The immigrant spouse must demonstrate that the marriage was entered in good faith and not for the purposes of obtaining an immigration benefit.
Citizenship through Naturalization
Citizenship to the United States can be obtained by birth, derivative through U.S. citizen parents or through an application to the United States government known as Naturalization.
In order to qualify to begin the naturalization process, you must meet certain basic eligibility standards. These requirements include the following:
Unless you are a minor who has been adopted by a parent who is a United States citizen, you must be at least 18 years old.
You must have been a law-abiding resident of the United States for at least 5 years.
You must be able to speak, write, and read English.
You must have an upright moral character and an attachment to the principles contained in the United States Constitution.
You must have a familiarity with the history of the United States and its government.
DACA- Deferred Action for Childhood Arrivals
An executive action signed by President Obama that allows young immigrants who entered the country without authorization before the age of 16 before June 2007, to a benefit known as "Deferred Action." An applicant that is granted deferred action will not be deported and qualifies for a work permit renewable every two years. Deferred Action does not provide a U.S citizenship or a green card.
Deportation Defense Services
Whatever the charges for deportation are, we put all our years of experience so as to maximize the chances of a foreign national remaining in the U.S. If you do get a notice to go to an immigration court this means that you are in the removal proceedings. Contact us to help you get relief from removal and protect your future. We offer representation in a court of law during removal proceedings. We make appeals to the board of immigration appeals on behalf of our clients. We also file motions to reopen, change of venue and bond hearing. Removal proceedings may be brought against any foreign nationals even when they are in the U.S. legally since they have committed an act that subjects them to deportation. As a foreign national you have the right to be represented by an attorney, hire us for the best outcome.
Special Immigrant Juvenile Status
Special Immigrant Juvenile Status (SIJs) is a procedure for granting a green card to certain immigrant children who have been abandoned, abused or neglected by their parents and who cannot go back to their country of origin due to the these circumstances.
To find out more about any of our services you can contact us today at (714) 879-5820 to make an appointment.
Claudia S. Bowley, Attorney at Law
Ms. Bowley is a member of the State Bar of California; the Los Angeles County Bar Association; and the American Immigration Lawyers Association.
"Our mission is to provide honest, affordable, and tailored legal services for our clients to assist them in resolving family law matters, navigate the immigration system, and ensure that future generations are well taken care of through well drafted wills and living trusts." – Claudia S. Bowley.
Orange County, California Office
Los Angeles, California Office